The Zinfandel grape is probably best known by the masses for its contribution to the sickly sweet rosé wines from California aka Zinfandel blush. But as with any rosé wine it starts life as a red grape, and in the case of Zinfandel it's seen in all its glory when au naturel; red, still and spicy.
I hadn't realised until now but since being invited along to meet Joel Peterson, reputed Zinfandel winemaker at California winery Ravenswood, Zinfandel is a grape I've unconsciously been skimming over on wine lists and in the wine isle. A preconceived opinion tainted by its blush relatives? Probably. So in the name of 'continued-professional-tasting' I was delighted to taste a range of Ravenswood red Zinfandels at 28-50 Wine Workshop & Kitchen – city wine bar of the moment.
As one known to buy a Yorkie chocolate bar simply to defy the 'it's not for girls' slogan the Ravenswood Zinfandel tasting equally lured me in with its promise of 'no wimpy wines.' Perfect for a cold night in London I thought. Beautifully packaged with its iconic round ying-yang style logo* even from the outside you're set up for a Yorkie of a wine definitely not for wimps and probably not for girls either. Which is why I was surprised when the grape was described by the King of Zin himself as the most European of red grapes in California, a reference to it being more elegant, restrained and lighter than some of its West Coast red cousins I assumed. I was intrigued and as the tasting went on I couldn't help but wonder if no wimpy wines as a slogan was a little misplaced.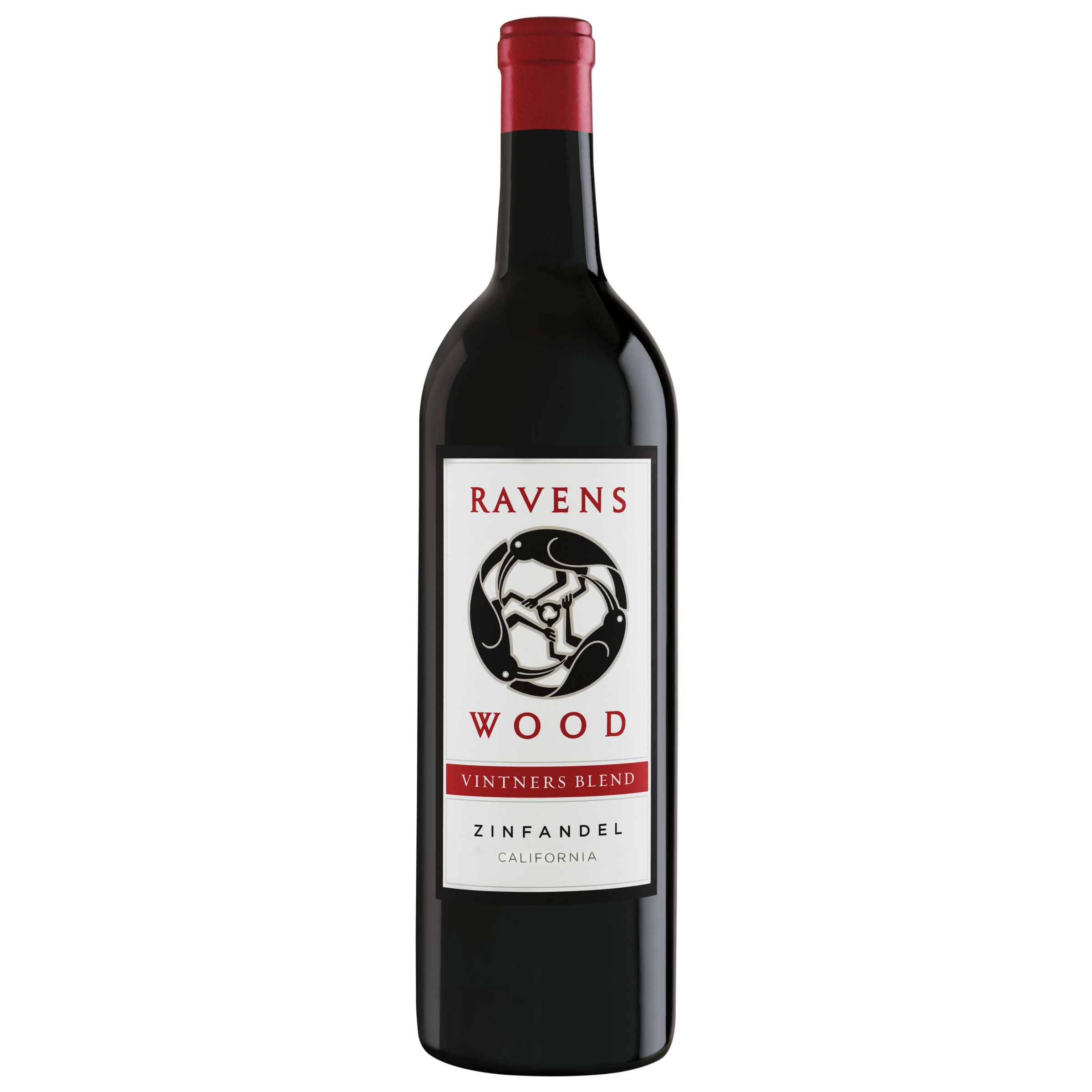 We went on a geographic discovery of Zinfandel and the styles of wine that the different California AVA's** can produce with one main theme running through them all; they were inky, spicy, fresh, and perfumed wines with light tannins. We slurped on our Zin's as we munched through a three course meal; I'd belatedly asked Joel what Zinfandel best pairs with. His response? "It's most often advertised as perfect with ribs and big meats but the pairings that make the grape shine are Mediterranean in style with a base of tomato, garlic and olive oil." And the grapes meat-marriage? Unexpectedly, rabbit. I'd prematurely chosen the onglet of beef (had the perfect with big meats message subliminally penetrated my subconscious?) before asking Joel's advice and having tried and tested the predictable pairing I'd tend to agree with him. The lack of tannins in the wines struggled to stand up to the beef. That's not to say that the wines were lacking in flavor, au contraire, they were layered and delicate and as aromatic as a herb garden in spring.
My favourite of the seven I tried was the Ravenswood Sonoma County Zinfandel 2007, full and rich with sweet spices, black licorice and a eucalyptus freshness on the finish that helped lift the otherwise warming 15% abv. Available from Ocado for £12.29 it's not exactly a steal but it'd be worth checking out to taste a very good example of the red wines the Zinfandel grape can produce. If I've caught your taste buds attention but parting with more than a tenner puts you off experimenting try Ravenswood Vintners Blend Zinfandel 2007, ranging from £7.99 – £8.99 at Waitrose, Tesco, Whole Foods and Spar.
Ok so Zinfandel may not be for wimps; it's dark, complex and strong and can reach 15% abv without breaking a sweat. But I fear it's becoming the Dark Knight of the wine world; a goodie that's unfairly been made out to be the bad guy… which is a shame because like Christian Bale playing Bruce Wayne if you ignore the reputation it's a treat I think most girls will enjoy….
* According to research carried out by Ravenswood only 51% of consumers can see that 3 raven birds make up the brands icon
** American Viticultural Areas – the North American equivalent to the French Appellation Controlée system